Welcome to 
Catoctin Mountain
Orchard
Business Hours
Open Daily 9 am to 5 pm 
Call our Market at 301-271-2737 for more Information
---
Available in the Market
Apples: Gala, Cortland, Crimson Crisp, Evercrisp,  Stayman, Empire, Pink Lady, Granny Smith, Cameo & Fuji Apples.
Pears: Bosc & Seckel Pears
Vegetables: Kale, Cabbage, Turnips, White & Sweet Potatoes.
Market Favorites: Sweet Apple Cider, Apple Cider Vinegar, Apple Butter, & Local Honey. No Sugar Apple Sauce Including: Honeycrisp , Golden & Fuji with Cinnamon, Cortland, & Evergold. Be sure to try them and tell us which one is your favorite!!! 
---
Bakery
Pies available: Strawberry, Strawberry Rhubarb, Apple, Cherry , Country Cinnamon Apple, Peach, Honeycrisp Apple, Blueberry, Four Berry, Apple Caramel Walnut, Peach Blueberry, Blackberry, Apple Crumb, Peach Crumb, Cherry Crumb,  Peach Praline, Pumpkin, & Pecan. Apple Dumplings.
We are baking pies daily , but have a nice supply of unbaked Pies for you to take home to bake. My bakery staff did their best to keep up with demand. You may choose to come get your favorites now so you will have them to bake in your oven. 
Apple Cider Donuts make a nice choice for a morning snack with Friends & Family.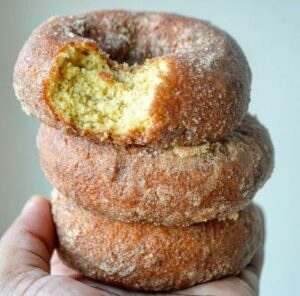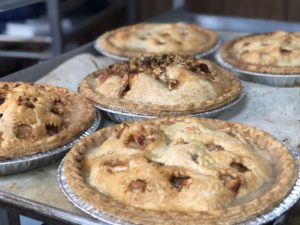 ---
Gifts and More for the Holidays!
We now have CMO apparel including t-shirts and hats, Kitchen Utensils, Candles and Childrens Books. 
---
Catoctin's Snack Bar
Our Snack / Slushie bar is closed for the season. We will start back up in the summer with our delightful fresh fruit smoothies. Watch our social media for an exact start up date.
---
Farm To School Lunch Program
 
We are proud to supply a variety of Apples, Plums, Peaches, Nectarines, Kiwi Berries, & Pears to Frederick County Public School Lunch Program. Frederick County Students enjoy our Apples nearly all school year!
Contact us with your questions or concerns