WELCOME TO
CATOCTIN MOUNTAIN ORCHARD
   RETAIL FARM MARKET 
Open Daily 9am – 5 pm
What's NEW
Our "Cut Your Own Flower" Gardens are full of over 50 varieties of Flowers. You will have No Problem making a beautiful bouquet that will brighten someone`s day!
---
Available in the Market Now
 Red Haven Yellow Peaches & Sugar May White Peaches
  Apricots, Blue & Yellow Plums, White & Yellow Nectarines, Blackberries, Dark & White Sweet Cherries are available in our market.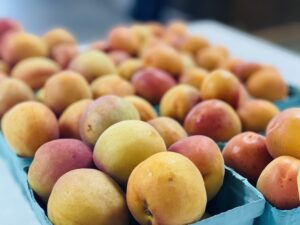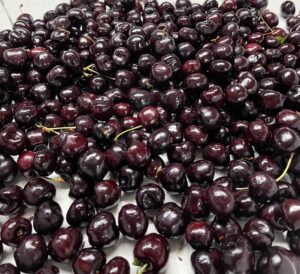 To view our full list of Fresh Produce, Snacks and Outdoor Supplies click here
To view our full list of jarred items, pickles and more Click here 
---
Plant a variety of Apple Trees
We are selling individual Apple Trees for you to take home and plant. We currently have Fuji, Gala, Pink Lady, Honeycrisp & CrimsonCrisp trees for sale.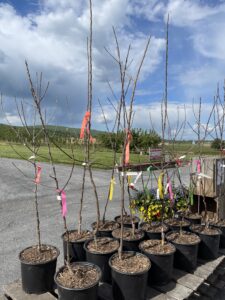 ---
Pick Your Own Apples on Weekends Sept & Oct.
Pick Your Own Apple crop is looking great for the 2021 season in September & October. Thank you to everyone who brought their Families & Friends to make Memories and have a Great time picking the many varieties we have to offer. We look forward seeing you soon. Pick Your On Apples Starts August 28 & 29.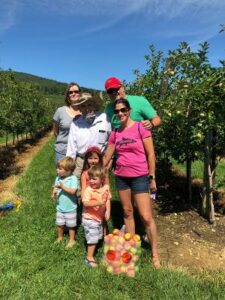 ---
Farm To School Lunch Program
 
We are proud to supply a variety of Apples, Plums, Peaches, Nectarines, Kiwi Berries, & Pears to Frederick County Public School Lunch Program. Students enjoy our Apples nearly all school year!
Contact us with your questions or concerns