WELCOME TO
CATOCTIN MOUNTAIN ORCHARD
RETAIL FARM MARKET
 Market will be 
Closed Thanksgiving Day !
From everyone here at Catoctin,
Have a Wonderful Thanksgiving!
 Market will reopen Friday November 24 at 9 am and will be full of Apples, Cider, Pies, Apple Cider Donuts and more. Market is open 9 am to 5 pm daily till Dec. 31st.
Closed Christmas Day to enjoy a day with our Families
Now is the best time to Order your Pies, Apple Cider Donuts, Apple Dumpling, and other Baked Goods for Christmas.
Please call
301-271-2737 from 9 am to 5 pm
and my staff will be happy to help you.
We want to Thank Everyone who came out to Pick Great Tasting Apples on the weekends with your Family & Friends in September & October
(and we did squeeze in one weekend in November)
Hope to see you soon!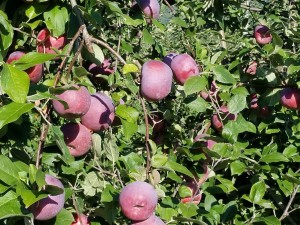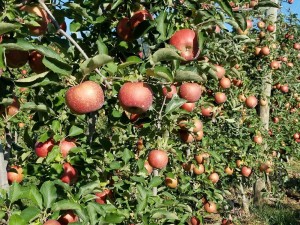 Available at our Market Now
  

Decorate for Thanksgiving
All Pumpkin & Gourds 50% off marked price
Our New "Evercrisp" Apple is now available in our Market. Please ask my staff to get you one to try!
Gala Apples

Goldrush Apples

Stayman Apples

Crimson Crisp Apples

Cameo Apples

Empire Apples

Cortland Apples

Jonathan Apples

Early Pink Lady Apples

Granny Smith Apples

Nittany Apples

Golden Delicious Apples

Seckel Pears

Bosc Pears

Magness Pears

Kiwi Berries

Tomatoes 

White, Purple, & Cheddar Califlower

Green & Red Peppers

Fresh Apple Cider, Pear Cider, & Honeycrisp Cider

Broccoli

Kale, Swiss Chard

Cabbage

Pumpkins and our "Pumpkin Pyramid" is up and ready for your Family Pictures!!

Bushel Apple Crates – Great for Shelves, Storage at College, Decorating a room, Painting Parties, Organizing your Garage, & more. Call 301-271-2737 for info

.
 *
We are happy to supply a variety of Apples, Plums, Kiwi Berries, & Pears to Frederick County Public School Lunch Program. Student enjoy our Apples nearly all school year!
 Please call 301-271-2737 from 9 am to 5 pm and my Staff will answer your questions!
Or
Email us at cmoinfo@aol.com with your Questions or Concerns.
Please Sign up on our website to receive an email on our Weekly Crop Update
FRESH FRUIT FOR BETTER HEALTH!!!