WELCOME TO
CATOCTIN MOUNTAIN ORCHARD
RETAIL FARM MARKET
Market is open 9 am to 5 pm daily till Dec. 31st
    Merry Christmas and Happy New Year from the 4th Generation Harry Black Family
Closed Christmas Day to enjoy a day with our Families and Friends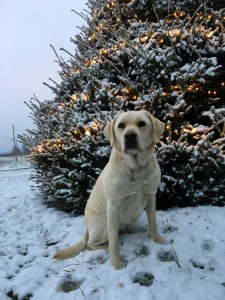 *Now is the best time to Order your Pies, Apple Cider Donuts, Apple Dumpling, and other Baked Goods for Christmas.
We want to Thank Everyone who came out to Pick Great Tasting Apples on the weekends with your Family & Friends in September & October
Available at our Market Now
Our New "

Evercrisp

" Apple is now in our Market. It is crossed with Fuji and Honeycrisp. Please ask my staff to get you one to try!
Gala – Sweet – All Purpose – So sweet you can leave out or reduce the sugar!

Goldrush – Unique Tart flavor – All Purpose – A great keeper – Store in a clean plastic bag 

Stayman – Tart – All Purpose – A long time favorite for this region

Crimson Crisp – Medium Tart – Becoming our customer`s #1 favorite 

Cameo – Sweet – All Purpose – Another one you can leave sugar out when cooking!

Empire – Medium Tart – Cousin to McIntosh

Cortland – Meduim Tart – Another cousin to McIntosh

Pink Lady  – Sweet/Tart – A winter favorite

Granny Smith – Tart & Hard – All Purpose

Golden Delicious – Sweet to Medium Tart- A long time All Purpose favorite- Has a thin skin for easy digestion 

Seckel Pears – small in size – a mighty sweet taste

Bosc Pears – firm crisp pear

Magness Pears – one of the sweetest/juciest  varieties we grow! 

Kiwi Berries

Tomatoes 

White  Califlower

Green & Red Peppers

Fresh Apple Cider, Pear Cider, & Honeycrisp Cider

Broccoli

Kale

Cabbage

Bushel Apple Crates – Great for Shelves, Storage at College, Decorating a room, Painting Parties, Organizing your Garage, & more. Call 301-271-2737 for info

.
 *
We are proud to supply a variety of Apples, Plums, Kiwi Berries, & Pears to Frederick County Public School Lunch Program. Student enjoy our Apples nearly all school year!
 Please call 301-271-2737 from 9 am to 5 pm and my Staff will answer your questions!
Or
Email us at cmoinfo@aol.com with your Questions or Concerns.
Please Sign up on our website to receive an email on our Weekly Crop Update
FRESH FRUIT FOR BETTER HEALTH!!!