WELCOME TO
CATOCTIN MOUNTAIN ORCHARD
   RETAIL FARM MARKET         
Business Hours
 Open Daily Monday – Sunday   9 am – 5 pm
Call our Market at 301-271-2737 for more Information 
---
Available in the Market
Fruit: Victoria Yellow & Snow Giant White Peaches (freestone), Blackberries, Plums, Honeycrisp, Gala, Blondee, Summer Set, Cortland Apples, Magness & Bartlett Pears, Concord Grapes & Fresh Apple Cider.
Vegetables: Tomatoes, Kale, Swiss Chard, Cabbage, and Zucchini.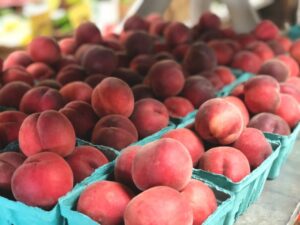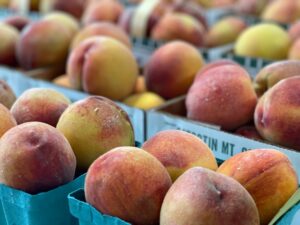 ---
Pick Your Own Apples 
Pick Your Own Apples every Saturday & Sunday in September and October ONLY. Call 301-271-2737 for more info
Next Picking Date: September 24 & 25,  Weather Permitting. Check Website or Call 301-271-2737 before visiting to insure picking is still open.
Apple varieties Available for picking: Crimson Crisp, Blondee , Cortland, Summer Set, & Gala.
Picking Time: 10 am to 4 pm.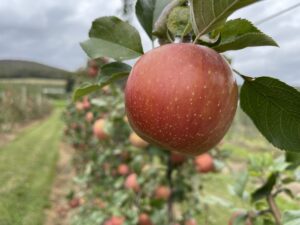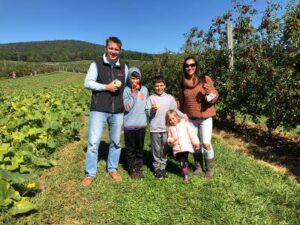 ---
New Products
Try our new recipe for Apple Cider Donuts! Tasty Ever-gold apple sauce and juice is a mixture of Evercrisp and Goldrush apples.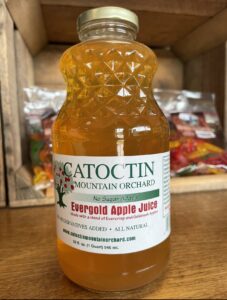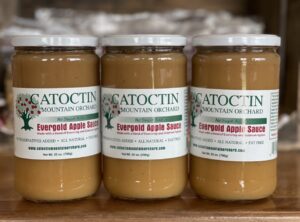 ---
Cut Your Own
Cut Your Own Flowers. Check inside the market to purchase your flower container before picking. Flower picking is from 9 – 4:30 daily. 

---
Farm To School Lunch Program
 
We are proud to supply a variety of Apples, Plums, Peaches, Nectarines, Kiwi Berries, & Pears to Frederick County Public School Lunch Program. Frederick County Students enjoy our Apples nearly all school year!
Contact us with your questions or concerns