WELCOME TO
CATOCTIN MOUNTAIN ORCHARD
RETAIL FARM MARKET 
OPEN DAILY 
Open Fri, Sat, & Sun in January
Closed Feb, Mar, & April 
What's Growing on?
We have a good supply of Apples, Pears, Potatoes, Cauliflower, Kale, Cabbage, Mixed Lettuce, & Turnips for those tasty holiday meals!
To view our full list of fresh produce click here
To view our full list of jarred items, pickles and more Click here 
---
Market Rules
 When visiting our market you must wear a face mask at all times. If you touch something while shopping in the market please buy it. Restrooms are out of service inside. However, three "Port A Pots" are on site near the Market for use. 
---
Pick Your Own Apples
Pick Your Own Apples is over for the 2020 season. Thank you to everyone who had a Great time picking the many varieties we had to offer and to the many Families that made this season a record breaking year!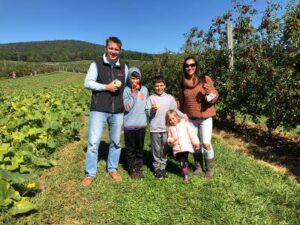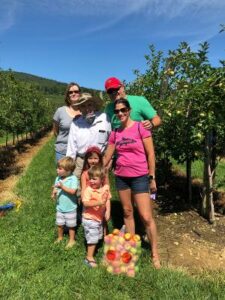 ---
 Curbside Pickup
Saturday & Sunday Only from  9 am to 4:45pm 
After sending in your order through cmoinfo@aol.com you will receive a confirmation email. When you arrive at our market call 301-271-2737 to let us know you are here. There is a $5 service charge for Curbside Pickup. We will accept cash, credit card ($10 minimum) and checks for payment. 
---
Farm To School Lunch Program
We are proud to supply a variety of Apples, Plums, Peaches, Nectarines, Kiwi Berries, & Pears to Frederick County Public School Lunch Program. Students enjoy our Apples nearly all school year!
Contact us with your questions or concerns