WELCOME TO
CATOCTIN MOUNTAIN ORCHARD
RETAIL FARM MARKET
NEW OCTOBER MARKET HOURS
Open Monday – Thursday 9 am to 5 pm

Saturday & Sunday 9 am to 6 pm

Pick Your Own Apples Saturday & Sunday

during September & October.  Details below
At our Market Now: 
Apples

: Stayman, 

Gala, 

Blondee, Jonagold, Nittany,

Crimson Crisp, 

Cortland, 

Jonathan, Empire, 

Red Delicious , Golden Delicious

Pears

: Bartlett, 

Magness, Seckel

Kiwi Berries

 

Prune Plums

Vegetables

including: Kale, Swiss chard, Peppers, Potatoes, Broccoli, Sweet Potatoes, and Lettuce Mix. 

In our Bakery

: Fresh Baked Pies, 

Apple Cider Donuts, Crumb Cakes, Pound Cakes and Apple Dumplings 

Fresh Cider

: Apple, HoneyCrisp and Pear Cider

Fall Must Haves: Potted Fall Mums, 

Pumpkins, 

Straw Bales, Gourds, 

Corn Stalks

Cut Your Own Flowers to create a Beautiful Bouquet for yourself or a friend!
Ripening soon; Fuji, Evercrisp, Granny Smith, Goldrush. 


   

Those of you that Picked Apples on Sunday Oct.14 were able to pick many varieties. Some on the trees and several other kinds from our Apple Bins that we Pick our Apples in. We did this because our Demand for Pick Your Own Apples here at Catoctin is increasing more than I thought! We will continue this next weekend to give you more varieties to enjoy. Some varieties are grown on our Farm where we can`t drive the People Wagons to.

Please check back later in the week to see what Varieties you can pick on Oct. 20 & 21.

Bring your Coats, Hoodies, Jackets and Hats! 

Pick Your Own Apples
Saturday & Sunday October 20 & 21
Looks to be another Fall Weekend for
Family & Friends to Pick Apples
Picking from 10 am to 4 pm
Varieties may change either day due to Weather conditions and Demand
*Check web site or call before you leave home*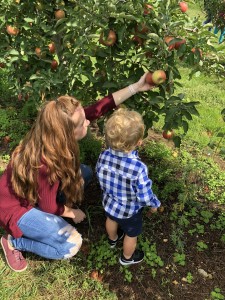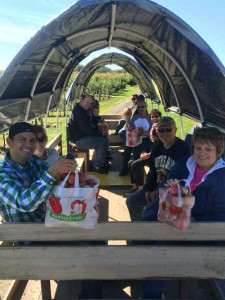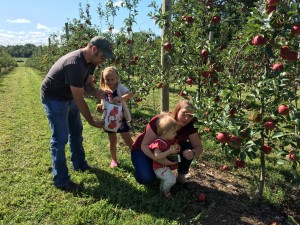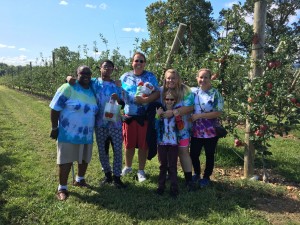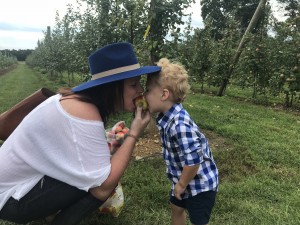 Guidelines:
Pick Your Own Apples every Saturday

and

Sunday through

September

and 

October

.
 Apple picking is from

10am- 4pm

weather permitting.
Before leaving home, please check back on this page or call for picking availability 301-271-2737

Cash sales ONLY.

 ATM is available on site.
You must purchase our Pick Your Own bags at the check-in building.
No outside bags and backpacks are permitted inside the orchard. Please leave bags and personal items in your car.
See Pick Your Own tab for bag sizes and prices.
There is a $2 entrance fee per person to enter the apple orchard which includes a wagon ride out to Apple field to pick. Age One and younger are free.
All Apples picked must fit inside the bag you purchased.
Pets are not allowed in the Orchard
If you drop an apple or an apple falls off the tree while picking, we kindly ask you to pick it up to ensure no apple goes to waste. Thank You.
Thank You for Visiting from the 4th Generation Harry Black Family
 *
We are proud to supply a variety of Apples, Plums, Kiwi Berries, & Pears to Frederick County Public School Lunch Program. Student enjoy our Apples nearly all school year!
 Please call 301-271-2737 from 9 am to 5 pm and my Staff will answer your questions!
Or
Email us at cmoinfo@aol.com with your Questions or Concerns.
Please Sign up on our website to receive an email on our Weekly Crop Update
FRESH FRUIT FOR BETTER HEALTH!!!