WELCOME TO
CATOCTIN MOUNTAIN ORCHARD
RETAIL FARM MARKET
Open Daily 9 am to 5 pm
Whats Growing On?
                                         Pick

 Your Own Apples
Saturday & Sunday Sept. 23 & 24 from 10 am to 3:30 pm. This weekend we are picking:
Crimson Crisp – Crunchy & Med Tart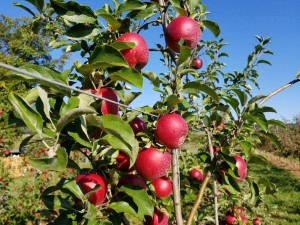 Cortland – Sweet/Tart (Cousin to McIntosh)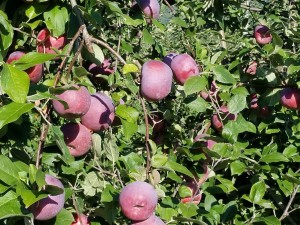 Jonagold – Crisp & Sweet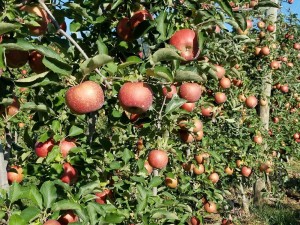 Autumn Gala –  Sweet & Juicy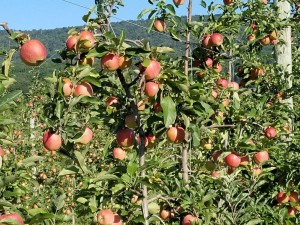 There is a $2.00 entrance fee to the PYO apple orchard. Wagon ride is included. You must ride the wagon to and from the apple orchard. One year old and under are free.
 Cash only sales for Pick Your Own Apples. An ATM is available at our market. Credit cards may still be used in our retail farm market. 
Available at our Market Now
Gala Apples

Crimson Crisp 

Blondee Apples

Jonagold Apples

Empire Apples

Cortland Apples

Jonathan Apples

Seckel Pears

Bartlett Pears

Magness Pears

Italian Prune Plums

Concord Grapes

Niagara Grapes 

Kiwi Berries

Blackberries

Tomatoes 

Green & Red Peppers

Fresh Apple Cider & Honeycrisp Cider

Kale, Swiss Chard

Zucchini & Yellow Squash

Cabbage, Cucumbers    

Pickling Cukes

Pumpkins and our Pumpkin Tree is up and ready for your Family Pictures!!
*
We are happy to supply a variety of Apples, Plums, Kiwi Berries, & Pears to Frederick County Public School Lunch Program. Apples nearly all year!
 Please call 301-271-2737 from 9 am to 5 pm and my Staff will answer your questions!
Or
Email us at cmoinfo@aol.com with your Questions or Concerns.
Please Sign up on our website to receive an email on our Weekly Crop Update
FRESH FRUIT FOR BETTER HEALTH!!!