WELCOME TO
CATOCTIN MOUNTAIN ORCHARD
RETAIL FARM MARKET 
Open Daily 9am – 5 pm
---
What's Growing on?
Our Market is NOW OPEN daily! We still have a great selection of apples to chose from. Our Bakers are busy baking pies and apple cider donuts each day.
NEW Inventory!
This year we are selling individual Apple Trees for you to take home and plant. We currently have Fuji, Gala, Pink Lady, & CrimsonCrisp trees for sale. We will have Honeycrisp trees arriving soon so check back to see when they will be available. Colorful Hanging Baskets and Planter Pots are Available. 
To view our full list of Fresh Produce, Snacks and Outdoor Supplies for when we reopen click here
To view our full list of jarred items, pickles and more Click here 
---
Looking Back
A look back at our trees in full bloom this spring.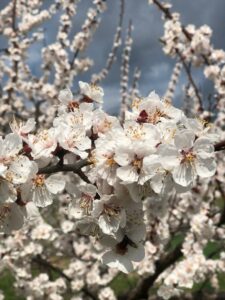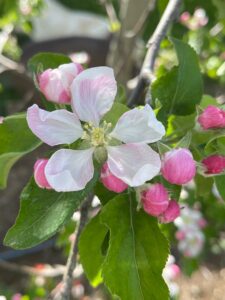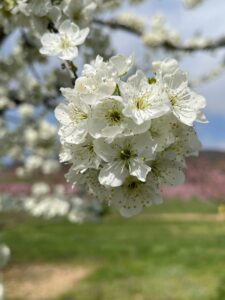 In the Eye of the Farmer
Our day to day jobs can change in a second because we work around the weather. On dry days we are moving blueberry plants, pruning trees and getting the ground ready to plant when its warm. On rainy cold days were grading apples and getting orders ready for FCPS or working in our greenhouse. Were currently transplanting our baby vegetables into our hydroponic tables to grow in this system. As shown in the pictures you can see the entry way into our greenhouse and all the beds getting prepared. Also shown is Lettuce , Kale,  and Swiss Chard plants.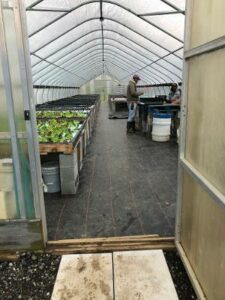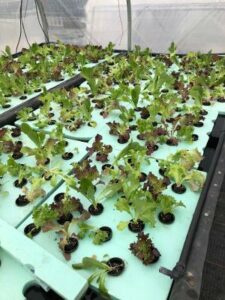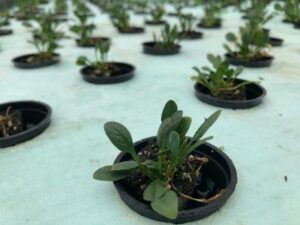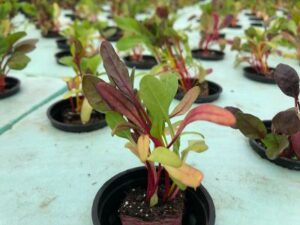 ---
Market Rules
 When visiting our market you must wear a face mask at all times. If you touch something while shopping in the market please buy it. Restrooms are out of service inside. However, three "Port A Pots" are on site near the Market for use. 
---
Pick Your Own Apples
Pick Your Own Apples is over for the 2020 season. Thank you to everyone who had a Great time picking the many varieties we had to offer and to the many Families that made this season a record breaking year!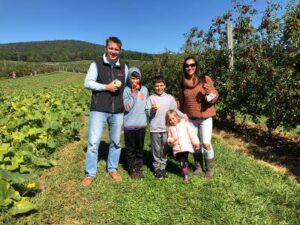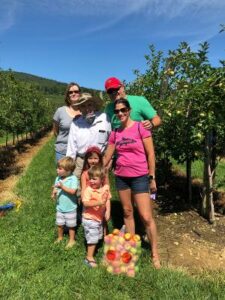 ---
Farm To School Lunch Program
We are proud to supply a variety of Apples, Plums, Peaches, Nectarines, Kiwi Berries, & Pears to Frederick County Public School Lunch Program. Students enjoy our Apples nearly all school year!
Contact us with your questions or concerns